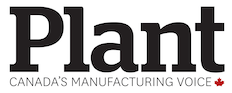 Dean Reid knew his dream of creating a hub for Calgary's music scene was coming close to reality when he came across a Nielsen Music report suggesting global sales of vinyl records had surged 52% in 2014.
His music brainchild now encompasses a warehouse space where musicians jam, a recording studio (and soon a coffee shop and a retail outlet) for new music recorded, not digitally, but in the good, old-fashioned analogue format. Those recordings are produced on vinyl records.
Canada Boy Vinyl (CBV) is now the country's lone vinyl record manufacturer, and one of only 40 in the world. To make it happen, chief operating officer Reid successfully searched the globe to find the 1970s vinyl press equipment needed to bring the plant to life.
"I wanted to do something in line with my passion," says Reid of his decision to start a private recording label in August 2013.
A bass guitarist with a family to support, he spent most of his career in construction before meeting partners Patrick Jakubec, CBV's president, and Dillon Romney, general manager. Together they formed CBV.
It was their initial research into starting a private recording label that led Reid to discover "it was probably one of the worst businesses a guy could get into."
When CBV looked into the LP business in 2014, Reid discovered there was a strong appetite for vinyl, and it was growing. Oddly enough, the upsurge in vinyl sales wasn't coming from an older, nostalgic group of consumers interested in padding their existing record collections, but instead from a much younger crowd: DJs looking to "scratch" records and create beats, hip hop, and rap. It also included those with a new or renewed appreciation for the analogue recordings pressed with the warm sounds of vinyl.
People also wanted to hold something tangible in their hands. CBV's records include liner notes and covers designed by artists.
"I had no idea then that vinyl was going to go as crazy as it did," says Reid.
Romney doesn't think vinyl ever really went away, it just went underground. For the MP3 generation, though, the vinyl format is a whole new thing.
The company does a lot of work for Canadian independent bands.
"But we're a manufacturing company. Whoever needs records, we'll manufacture for them, including large or small labels," Reid notes.
Handling demand
Twelve people are currently employed full-time at CBV, but Reid says the existing team isn't big enough to handle demand. He anticipates adding up to eight more workers, and expects annual production volumes to exceed 1.8 million records. Since debuting in September, CBV has pressed 50,000 records.
Indeed, getting to this point hasn't been easy.
"There's a movie in there about how we obtained our equipment," says Romney.
CBV's record-pressing equipment was moved many times over four decades, and in a chance encounter online, Reid met someone who let him know where he might find it. Turns out, the record press he coveted had been abandoned in an old barn outside Syke, a small village in Germany.
The press was not in good working order, and had to be stripped down.
"We brought in some consulting engineers and someone with 24 years of experience (the chief engineer) pressing records to figure it all out," says Reid.
It took two years, but eventually the equipment was shipped to the company's headquarters in Calgary.
There are three major steps to making a vinyl record, Reid points out. First, a lacquer master is created using a cutting lathe. The master is delicate, so a harder copy needs to be made from stamping.
Then a metal copy of the original lacquer is made of 99% pure nickel. It's a reverse of the record impression.
Finally, the nickel copy is placed on moulds, which stamp the A and B sides of the record.
CBV has a full lacquer mastering suite with cutting lathe; a fully functioning plating department; two 12-inch presses; and a 7-inch press. Romney says the company is in the process of installing three more 12-inch presses.
Maintaining the vintage record-pressing equipment is an ongoing challenge. To manage out-of-the-blue issues, CBV has hired two engineers who are constantly sourcing parts and having replacements made.
Managing maintenance
Did they had run into problems? Romney and Reid burst into laughter.
"I don't know where to begin," Romney says. "Our equipment is 40 years old. We have nothing but problems."
Fortunately, the very experienced chief engineer has a third year millwright training under him.
"We try to sort through our problems every day. Our maintenance is a little trickier than other manufacturers because of the vintage aspect," says Romney. "You have to be pretty McGyver-y here."
Sourcing parts and equipment from all over the planet is one of the most difficult aspects of CBV's maintenance activities, adds Reid. A lot of the parts are brought in from the US and they're finding the low Canadian dollar a challenge.
They are also not operating in a cluster of similar manufacturers.
"It's not like we can go next door and borrow something to tide us over," says Reid. "Sometimes it gets pretty lonely up here in the Great White North."
The challenges haven't deterred them.
"We're Canadians. We have lots of wrinkles to iron out. It's just like any other company, but maybe a little more complicated," says Reid.
"I want the world to know that Canadians make great records. We're all about building a community and nurturing talent. Calgary's not just an oil town anymore."
Kim Laudrum is a Toronto-based writer and editor and a regular contributor to PLANT.
This article appears in the November/December 2015 issue of PLANT West.