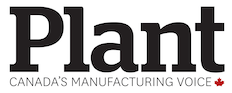 From afar, the Mercedes G63 AMG parked at the back of INKAS Armoured Vehicle Manufacturing's busy Toronto plant looks like any other luxury SUV. Up close, it's a different story – more 007 than deep-pocketed soccer mom.
First of all, the SUV, which is stretched by 43 inches, is painted a mystic matte black and powered by a hand-built, 5.5 litre biturbo V8 engine that pumps out 544 horsepower – a lot of getaway in less than savoury environments. And it's fitted with enough armouring to protect against most assault rifle fire, in accordance with NIJ Standard 0108.01 Level 3 and CEN 1063 Level B6 requirements. The vehicle withstands virtually all non-armour piercing ammunition and a reinforced floor protects occupants from two DM51 grenade blasts detonated simultaneously.
There's one other giveaway this is no ordinary SUV. Try opening one of the doors. You'll need both hands.
Because of the added weight from all that armouring, INKAS has upgraded the suspension and braking components to keep the ride as smooth as possible, or as Phillip Daskal, vice-president of sales for INKAS's armoured vehicle division says, "so it doesn't feel like you're driving a tank. When you're driving a Mercedes, you shouldn't feel the added weight. It should drive like it just came from the dealership."
Inside, luxury and security features are controlled through an integrated iPad mini. There's also vast amounts of fine leather (sourced from Bentley) and wood veneers (from Rolls Royce), all custom, in-house. The windows are bulletproof, and made of electroluminescent glass that goes from limo tint to clear and back at the flick of a switch. There's also extras such as satellite TV, a refrigerator, an air purification system, a pistol holder, and LEDs that change colours to set different moods, including "various romantic themes."
All of this can be yours for $1 million.
With a price tag that high, it's no wonder INKAS's vehicles are generally reserved for those with deep pockets and a lot of influence, such as government officials, oil and steel magnates or other higher-ups in the executive suite, specifically those in conflict zones such as Africa, the Middle East or South America. And they make a point of wanting vehicles that blend in.
INKAS's ability to produce such vehicles has helped the Toronto-based company gain recognition as a global armoured vehicle manufacturing powerhouse. Its efforts culminated in the Transportation Equipment award at the 2014 Ontario Export Awards, presented by Canadian Manufacturers & Exporters, CanadianManufacturing.com and PLANT.
"We want to keep everything concealed to the naked eye; these cars have to look the same as they did when the come off the production line," says Daskal.
Founded in 1993 by CEO and ex-Russian military man David Khazanski, INKAS acted initially as an armed messenger service. Now it's a global conglomerate offering security services including armoured vehicle and safe manufacturing; merchant services, such as point-of-sale and electronic transaction processing; and its Metaline and AppGear Ltd. ventures.
Plant expansion
Apart from its Toronto headquarters, the company has offices in Gatineau, Que., plus sales and support services locations in Ghana, Mexico, Nigeria and Russia.
The armoured vehicle division is expanding into a 150,000 square-foot plant in North Toronto (which is to be complete by the fall), just up the road from its original 65,000 square-foot facility as it goes from building 50 vehicles a month to 80 by the end of this year.
Naturally, as most of its clients are based in "hot zones," INKAS is exporting about 98% of its production, Daskal says. Born in Calgary, he spent years bartending and selling real estate before joining INKAS; and he has ventured to some of the world's most conflicted areas, even living for year in Nigeria.
Canada doesn't come to mind as a conflict zone. The challenge, Daskal says, is to prove to clients why the world's best armoured cars are made by Canadians.
"[Indeed] they don't think cars like this are coming from Canada, so ensuring the awareness is there is a lot of work," he says.
The plant runs like a well-oiled machine (pun intended), where more than 100 highly-skilled fabricators work 24/7 across three shifts. It's lined by luxury SUVs and stacks of ballistic steel fresh off one of the company's CNC machines or its Bystronic pressbrake, which delivers enough force to complete 90 degree bends on super-thick slabs of metal.
INKAS is well aware of the skilled labour it requires to pump out its high-quality, high-tech vehicles, and Roman Shiminov, the company's vice-president of marketing and business development, says that's a big part of why the company is based in Canada.
"People are much more qualified here, and despite the higher salaries we have to pay our workers, the quality of our product is much better," he says.
Especially as it relates to metal fabrication. The company needs workers familiar with the materials it's installing into its vehicles. Some even have Masters degrees and Doctorates.
He says one of the most important skills is the ability to understand the materials, such as managing different gauges, bending allowances and behaviours.
"We're building vehicles that are supposed to save lives, so we have the responsibility to stand behind what we're doing. These things aren't toys, they're going to some of the most unstable places on earth, so our name and brand has to be represented by those vehicles."
The production process involves three main stages, including preparatory, armouring and finalization. There are strict quality control procedures at each stage, with a sharp focus on continuous improvement.
The process starts with designing all the materials required for a specific vehicle, which is tasked to the engineering team using 3D modelling software. Next up is the laser cutting stage, where components and materials – tested in the laboratory and on the shooting range – are processed. The OEM vehicle is then stripped to its bare frame.
The armouring process starts with ballistic steel plates or lightweight composites for the roof, floor, sidewalls and rear. The vehicle is equipped with a proprietary overlap system in all openings and gaps between the doors and the vehicle's frame. The suspension and braking systems are also modified and reinforced to handle the additional weight of the armour. Then internal components such as the battery fuse box and engine control module are protected.
Once the vehicle is fully armoured, it's upholstered with plastics, woods or leathers as specified by the customer. At this stage, if required, components such as sirens, dual door locks or spotlights are installed.
High-end R&D
INKAS can build virtually anything. A blacked-out Cadillac Escalade being outfitted with armour plating by a couple of welders is likely headed to a foreign embassy, Daskal says. And there's a GMC Denali, a few Range Rovers, some Lexus RX450s and a Toyota Avalon sedan in various stages of production. They too will find homes somewhere other than Canada.
And the manufacturer is still building behemoth armoured personnel carriers (APCs). In fact, there's a tendered order for 26 of its Huron vehicles, at about $450,000 a pop, for the National Police of Columbia.
The Huron is built on a Kenmore T370 chassis and will be outfitted with a cannon to wrangle unruly rioters with foam, tear gas, dyes and water.
"Who would have thought Canadians would be building this stuff?" Daskal quips.
In the engineering offices, an employee is plugging away in 3D, working on a gun port for one of the APCs. This is where INKAS, suspended in a mezzanine above noisy CNC and welding machines, puts its R&D efforts to work. The 10-member engineering team has a hand in each vehicle that rolls out of the plant, having spent weeks focusing on the intricacies of each one to maximize space and safety.
"It's our eye in the sky," says Daskal, where the engineers are also working on ways to increase the amount of armoured steel that can be added to a vehicle without hindering performance.
It's timely then, that INKAS has recently increased the production of its Metaline division, purchasing and installing two new Bystronic cutting and bending machines. This is where components are designed and produced for INKAS's armoured and special purpose vehicles. The new machinery is expected to provide faster cutting speeds, lower power consumption and increase processing flexibility.
Engineers are also working to finalize a passenger-controlled proprietary software. The million-dollar Mercedes G-class SUV is the first to be outfitted with the technology.
"Sure, [the software] costs us a lot to develop it in-house, but that way we're able to control the design and customize it to each vehicle and client requests," says Shiminov, noting its remote diagnostics capabilities will help cut repair costs.
All of this adds to the real value INKAS provides to its export markets – a higher level of safety for drivers and passengers who face very different hazards requiring more than the seat belts, air bags and crumple zones that protect typical Canadian drivers.