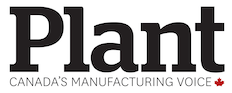 CAMBRIDGE, Ont. — Eclipse Automation has added to its engineering, procurement, construction management (EPCM) controls capabilities with the acquisition of D&D Automation in Stratford, Ont.
Eclipse, a manufacturer and integrator of automation systems based in Cambridge, Ont. said the acquisition gives it a division that's "truly focused on EPCM controls engineering."
D&D designs and integrates PLC control systems for robotics, industrial machinery, manufacturing lines, process environments and other automated facilities. The company has 72 employees.
No financial details were released.
"The D&D acquisition is the perfect trajectory to offer a package of innovative custom automation solutions and controls engineering expertise," said Gilles Blouin, Eclipse's director of business development. "It also expands our service arm by offering timely solutions for system upgrades, retrofits, line relocations, troubleshooting, equipment optimization and long-term on-site support."
Eclipse operates nine facilities in Canada and the US that employ about 500 people. It serves the life sciences, transportation, energy, consumer, electronics and industrial industries.