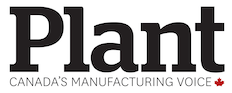 WATERLOO, Ont. — BlackBerry Ltd. lost US$10 million in its latest quarter compared with a loss of US$47 million a year ago as its revenue came in better than expected.
The Waterloo, Ont.-based company, which reports in US currency, says the loss amounted to six cents per diluted share compared with a loss of 10 cents per diluted share a year ago.
Revenue for the quarter ended Feb. 28 totalled $233 million, down from $286 million a year ago.
Analysts on average had expected BlackBerry to report $216.4 million in revenue for the quarter, according to Thomson Reuters.
On an adjusted basis, BlackBerry says it earned five cents per share for the quarter.
Analysts had estimated BlackBerry would post a break-even quarter after adjustments.
Although BlackBerry has shrunk to a fraction of what it was during its days as a smartphone pioneer, its shares have improved over the past year.
Its shares slipped 86 cents March 27 to close at C$15.98 in Toronto, but that's up nearly 70 per cent over the past year.
Two weeks ago, the company announced a five-year contract extension for John Chen, who has been executive chairman and chief executive since joining the company in November 2013 with a mandate to turn it around.
Chen's new contract, which runs to November 2023, is weighted toward long-term performance-based equity and cash awards, in addition to a time-based equity award. His base salary, short-term cash incentive and benefits won't change.