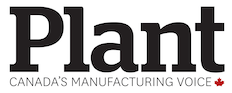 Your new lube plan: Be proactive with a focus on reliability
INVISITA rebuilds its Victoria plant's system and improves efficiency while lowering costs
February 8, 2018 by Suzy Hitchcock
---
A case study presented at a MainTrain conference convened by the Plant Engineering and Maintenance Association of Canada (PEMAC) about a turnaround for an INVISTA plant in Victoria, Tex. illustrates how an enlightened and proactive lubrication plan leads to success and profit.
INVISTA is an integrated fibre, resin and intermediates company headquartered in Wichita, Kan. with plants in various countries around the world.
Its Victoria plant, built on a 4,500-acre site by DuPont in the late 1940s, was purchased by Koch Industries Inc. in 2004. It called for a new vision and work processes, with a focus on reliability-centred maintenance (RCM).
The Victoria facility had a reputation for a proficient approach to maintenance that was an early proponent and adopter of predictive technologies. It was an extensive applier of preventive maintenance practices, and it involved machine operators in basic lubrication. After the Koch acquisition, a reliability group was formed, which spawned focused programs for fixed and rotating mechanical equipment.
When the results were slow to materialize, the reliability team reached some tough conclusions: sheer manpower had been driving reliability; a sizeable percentage of predictive maintenance tasks added little or no value; "we fix it fast" was not a motto to promote; and the mechanical reliability programs assumed the correct lubricant was used and it was clean, but that wasn't always the case.
The reliability manager wiped the slate clean and created a new lubrication program, based on two elementary principles: the right oil for the right equipment; and keeping lubrication oil clean.
Success required a culture change and support across the board. It was found that an hour's work up front saved a month's worth of redo later.
Lube partner
Getting started involved partnering with the lubricant supplier, visits to the oil distribution warehouse, a lubrication survey and a database interface.
Key ingredients to the program rollout were training, a new appropriate lubrication storage facility, an oil distribution plan, equipment labelling and ensuring adequate resources were available. Training was seen as critical because operators and mechanics with some 30 years of experience were not aware their current practices could have such a negative impact on equipment reliability.
The new program focused on RCM, vibration measurement and infrared thermography, oil analysis, and an emphasis on preventive and predictive maintenance. But there was also an emphasis on taking a proactive approach to spare parts management, redesign and spare equipment storage.
The benefits were manifold:
• fewer vendors
• fewer purchase orders
• less waste oil
• a national purchasing agreement with the oil supplier
The take home lessons from the effort were to: separate truth from assumptions; focus on the right things; set the stage for success; select an "owner" of the program; determine best practices and correct actions; and measure, then document performance.
Thanks to the rebuilt lubrication program, the Victoria plant became Koch Industries' standard for operation and maintenance managers at its facilities around the world.
Presented by Suzy Hitchcock, executive director for global strategy and advocacy at the International Council for Machinery Lubrication, and Paul Bonordon, rotating machinery capability manager at the INVISTA plant in Victoria, Tex.