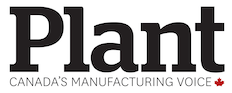 VTC-300C enhances control with smooth technology
New control complements full travelling-column design, automatic tool changer and 40-taper spindle.
July 4, 2019 by PLANT STAFF
---
Mazak Corp. has enhanced its VTC-300C vertical machining centre with Mazatrol SmoothG CNC and its suite of Smooth Technology software.
The new control complements the VTC-300C's full travelling-column design, automatic tool changer and 15,000-rpm, 30-hp 40-taper spindle, all of which combine for fast cycle times and accurate machining of extremely long and heavy work pieces.
EIA/ISO and conversational programming brings speed and accuracy to complex part production. Advanced hardware – including a pivoting CNC panel and 19-in. multi-touch LCD control screen – is easy to use, while a CFast memory card stores up to 32 GB of program data.
The machine and waycover design has been enhanced to provide 1,582 ipm rapid feed rates on all axes. Its fixed 78.74- by 30-in. table provides process flexibility for a wide range of applications, while an optional centre partition divides the work envelope into two separate areas to allow cycling in one area while loading, unloading or setting up in the other.
The machine's axis travels are 65.35 x 30 in. in Y and 25.6 in. in Z.
Mazak, based in Florence, Ky., is a manufacturer of machine tools.
This article was featured in the January-February 2019 issue of PLANT Magazine.