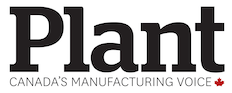 Vibratory Belt Conveyors
April 28, 2021 Maryam Farag
---
Best Process Solutions released vibratory belt conveyors; durable bulk processing equipment conveyance systems for moving products.
They are customizable depending on the user's manufacturing needs. Available in several lengths, the units can be tandem-mounted in series for longer lengths as needed.
Design features include safety side panels/guards; two counter-rotating motors (230/460 volt, 3 phase, 60 cycle); UL controls available; can have up to four vibratory tables; and tubular trough construction.
Specialized conveyors are available for application in concrete molds with continuous fill line. The conveyor vibrates to minimize air bubbles while continuing to move.