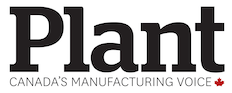 Valley Forge & Bolt high temp Maxbolt
April 12, 2021 Maryam Farag
---
Valley Forge & Bolt's high temp Maxbolt operates in temperatures up to 650° F.
The high temp Maxbolt helps to reduce downtime, premature wear, and catastrophic joint failures in critical industries. During operation, technicians can see if load ever falls out of spec on any bolt.
With an accuracy of +/- five per cent, compliant with ASTM F2482, it provides real-time tension indication where process and environment may result in elevated temperatures. It features a high-temperature lens, gauge, and operates in rapid thermal cycle applications and in prolonged high-temp situations.
"We know customers have been eager for a high-temperature version of Maxbolt because they value the safety and time-savings it brings to their applications," said James Brooks, Head of Engineering and Business Development, Valley Forge & Bolt. "We're pleased that we have combined the right blend of materials and precision worthy of the Maxbolt name."