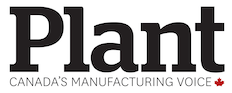 Sinumerik One Dynamics
June 21, 2021 Maryam Farag
---
Siemens launched three technology packages for its Sinumerik One control system.
The Sinumerik One Dynamics packages are available in three different variants: One Dynamics Operate, One Dynamics 3-axis milling and One Dynamics 5-axis milling.
The software functions contained in each technology package support users from machine-oriented programming in the job shop to machining of CAD-CAM-programmed workpieces.
The ONE Dynamics Operate package supports the machine tool user in programming in the machine shop with the proven Sinumerik machining cycles and CNC simulation for milling and turning applications.
Users have the option of paperless manufacturing and can visualize 3D CAD data on the shop floor. For the execution of CAM-generated CNC programs for free-form surface machining, One Dynamics three-and-five-axis milling packages offer the Top Surface and Top Speed Plus CNC functions for motion control and workpiece surfaces.