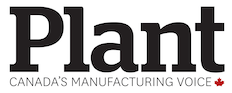 Sharpen your visuals with neural ISP technology
ALISS delivers precise imagery from raw data for new application paths
December 3, 2020 by PLANT STAFF
---
ALISS delivers precise imagery from raw data for new application paths
NexOptic Technology Corp., an optics and artificial intelligence innovator based in Vancouver, has created what it describes as a transformative neural ISP technology.
It's engineered into NexOptic's All Light Intelligent Imaging Solutions (ALIIS).
Signal processors manipulate images from raw data into the precise and coherent imagery increasingly used for new application paths in robotics, industrial automation, automotive and other areas.
ALIIS learns a camera profile, extracts edges, textures, lighting and patterns, then it enhances the image.
Images and video are corrected in a fraction of a second using edge processing for sharper resolution, with reduced image noise and motion-blur. Faster shutter speeds significantly reduce file and bandwidth requirements for storage or streaming applications, and enhance long-range image stabilization.
Downstream applications include computational imaging, facial recognition and object detection, giving it even broader market applicability.