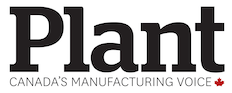 Saving energy: How to reduce your plant's utility bill
Retrofit with HVLS fans, high-speed doors and industrial curtain walls.
November 6, 2018 by Walt Swietlik
---
Many plant managers are looking for ways to reduce energy consumption. While streamlining operations net significant gains, retrofitting a facility with products that reduce energy use yield dramatic results. What's more, in many cases, facility upgrades qualify companies for utility or government rebate programs such as Ontario's Power Smart Performance Program and Manitoba's Save on Energy Retrofit Program.
With or without air-conditioning, most heat stress-prone spaces benefit from HVLS fans. They use relatively little energy and provide a gentle, quiet breeze. Various studies have estimated a 3.2 to 4.8 km/h air speed creates a cooling sensation of up to 6 degrees C.
Technically advanced fans move large volumes of air over an area up to 2,044 square metres. A single HVLS fan can replace as many as 20 floor units, reducing energy consumption and clutter.
HVLS fans also help air-conditioning systems work more efficiently. They mix the air, allowing up to a 2- to 3-degree C increase in the AC system's thermostat setting with no change in employee comfort.
Energy-saving benefits are even more pronounced in winter. They move warm air near the ceiling back down to a few feet above the floor where it moves horizontally. The air eventually rises to the ceiling where it's cycled downward again. This destratification effect creates more uniform air temperature with perhaps a single degree difference from floor to ceiling.
Facilities equipped with HVLS fans lower the burden on the heating system and reduce energy consumption. For example, in a 2,000-square-metre building with 9-metre ceilings and 21-degree C thermostat set point, HVLS fans would generate approximately $3,620 of savings in Edmonton and nearly $2,500 in Toronto.
High-speed doors
HVLS fans are based on slow movement, but high-speed doors depend on fast cycle times that minimize air infiltration between work areas with different climates, such as coolers and freezers. Traditionally, industrial facilities have used heavy, slow-moving doors with high R-values to separate these zones. While it's true higher R-values mean less energy loss through door panels, there's a downside. Having a slow-moving door makes maintaining temperature control difficult and hampers productivity, as workers either wait for the door to open or leave it open for extended periods. Furthermore, traditional hard-core doors are susceptible to forklift damage. Unless the damaged door is fixed right away, there will be substantial energy losses from poor sealing.
High-speed roll-up doors and folding doors are often selected as alternatives. They move quickly and help to minimize air infiltration, but some have poor sealing characteristics and many have an R-value that's too low to prevent frost from building on the door panel surface. Defrost systems alleviate this problem, but cost $10,000 or more per year to operate.
Significant improvements to roll-ups include the use of insulated door panels that provide a high enough R-value to avoid needing expensive panel defrost systems.
The fastest roll-up doors operate at 2.5 metres per second, a rate that minimizes air infiltration and ensures optimal productivity. Newer upward-acting doors also incorporate a perimeter thermal air seal for added energy savings.
Curtain walls
Flexible fabric curtain walls are becoming increasingly popular for plant operations because they're multi-functional and provide flexibility. They install, dismantle and re-install quickly and easily.
A fabric curtain wall is an alternative to a conventional wall in almost all non-load-bearing applications. The walls install as stationary systems or sliding units and come in insulated and non-insulated versions.
They maintain a temperature delta of 8, 15 or 22 degrees C. Commonly used in cold storage facilities to create temperature zones, they're routinely used to create treated air space in warehouses or plants to improve employee comfort, and control temperature or humidity levels to protect equipment and processes.
Given the scale of a large plant or warehouse, the cost of energy wasted is significant. Retrofitting a facility with HVLS fans, high-speed doors and industrial curtain walls will deliver thousands of dollars (or more) in annual energy savings.
Walt Swietlik is director of customer relations for Rite-Hite, a manufacturer of docking systems, high-speed doors and other in-plant products.Visit www.ritehite.com.