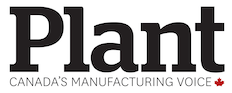 Reduce air-tool kickback
Ergonomic snake arm for operators.
October 8, 2019 Joe Terrett
---
Air-tool operators on production lines are subject to kickback forces that raise safety risks. They include fatigue and injuries such as carpal tunnel syndrome. A Montreal-based robotics manufacturer has developed an ergonomic arm that handles tools and loads while guided by an operator.
Robotics Design's manual ANATERGOARM is comprised of linked U and H shaped modules that work in limited spaces, including those with obstacles. Modules are added or removed to customize the snake arm's reach and reconfigure for other tasks. The lifting arms remain at a horizontal position, negating the effect of gravity while making it easy to move payloads of up to 500 kg.
The University of Windsor is testing the arm to measure its effect on kickback. The first series of tests involved tightening hard and soft joints, using two different rundown strategies: a high velocity start with low velocity completion; and a 'Turbotight' strategy including only a high velocity stage.
A team of five unskilled operators compared three different scenarios: performing the task without a system; with a weight to counterbalance the tool; and using an ANATERGOARM to hold the torque gun.
The tests showed kickback peak force was reduced by 441% versus a no support scenario. Compared to a counterbalance system, peak force was reduced 387%. Observed variations in kickback peak forces were also reduced.
More tests will follow, including a simulation to give an accurate estimation of the modular arm durability in a mass production scenario.
http://roboticsdesign.qc.ca/index.html