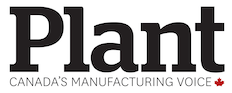 Rafi heavy-duty joystick platform
November 9, 2021 Maryam Farag
---
Rafi has enhanced its Joyscape platform for heavy-duty off-road and special-purpose vehicles and equipment found in agriculture, construction, mining and more.
Rafi integrates buttons, rocker switches, thumb joysticks and rotary encoders into Joyscape joysticks for a tailored control solution. Rafi can employ wear-free noncontact electronic 3D Hall sensors for motion detection and safety considerations. Joyscape joysticks have options for CAN/CANopen, analog or USB interfaces.
The heavy-duty joysticks are rated to operation temperatures between -40°C and +85°C, and built to sustain five million operating cycles
The joystick has 110 Nm impact strength in X and Y direction. It handles pressure up to 1000 N and tensile loads up to 500 N in Z direction. Due to its high centre of rotation and large 20° tilt angle, the joystick needs a small, 65 mm wide mounting hole.