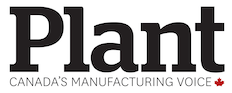 People before robots while accelerating digitization
Three phases put robotic process automation in the hands of users.
July 16, 2019 by PLANT STAFF
---
Robotic Process Automation (RPA) is becoming increasingly important as a way to accelerate digitization and improve productivity while reducing costs and errors.
Softomotive, a UK-based provider of RPA solutions, has developed what it describes as a new way to deploy: it's people before robots by putting RPA in the hands of the users.
The People1st Approach has three stages: innovate to empower the many and accelerate performance collaboratively; incubate to filter and nurture the best output from the innovation phase; and implement to scale what is proven to work.
Each phase breaks down into different steps to provide a seven-stage blueprint for adoption.
Softmotive cites advantages as: lower upfront costs; lower risk; more RPA opportunities; more innovation; its flexible; and it engages more people.
Lear more at www.softomotive.com/People-1st-Approach.
This article appears in the April 2019 print issue of PLANT Magazine.