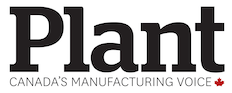 NUM adds power skiving to gear production CNC solutions
March 29, 2021 Maryam Farag
---
NUM adds software option for power skiving to its NUMgear family of gear production technology.
This unit can handle up to 25,000 revolutions per minute on the leading axis, and uses look-ahead algorithms to predict the speed and the acceleration of axes.
The characteristics of the multi-level electronic gearbox (MLEGB) are user-defined in the part program. Any axis can be nominated as leading or following, linear or rotary, and the ratio between the leading and following axes can be controlled by a user-defined fixed parameter or a dynamic machine-cycle variable.
Multiple MLEGBs can be cascaded, a following axis in a dynamic gearbox can be used as a leading axis in another MLEGB, and either the leading or following axis in an EGB can be real or virtual.