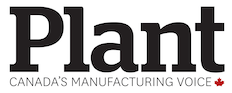 Nuclear power gets a lift from Handling Specialty
Custom platforms made for maintenance duties at nuclear power site.
July 2, 2020 by PLANT STAFF
---
Handling Specialty has gone nuclear. The Grimsby, Ont. manufacturer of custom lift solutions received an order from an unnamed nuclear power customer to provide four maintenance platforms and a handling cart.
The main platform of each unit has a capacity of 5,300 lb., 177-in. vertical travel, rises at 3 in. per second and has a jib crane with an 82-in. reach.
Each one docks in storage frames suspended above rail tracks and lowers on scissor lifts. When contact is made, the unit is driven out of its docking station and into service via a handheld control. Technicians board and perform their duties.
Safety features include tape switches for collision detection, limit switches, locks to secure base when unit is stored, handrails, emergency stops, safety lock-up bars, two maintenance blocks, a hydraulic braking system, manual release valve, manual brake release and lift cylinder manual release valve.
This article appeared in the March-April 2020 print edition of PLANT Magazine.