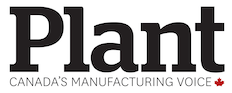 Mobile banking: Your face is the password
HSBC offers corporate customers iPhone facial recognition.
August 15, 2018 by PLANT STAFF
---
Here's a first for fans of very mobile banking. HSBC is offering its Canadian business customers facial recognition banking.
iPhone users log into the HSBCnet app, which already offers Touch ID log-in. The software creates a 30,000-point map of your face that adjusts for changes as you age, grow facial hair, wear makeup or add glasses.
"The new functionality speeds up log-in times to less than a second," said Caroline Creighton, a senior media relations manager at HSBC Bank Canada.
Check your balance, review transactions and using a hard token, you pass through an additional security layer to move money and authorize payments.
Set up is less than two minutes, and HSBC says there's less than a one in a million chance of a recognition failure, which – if it does happen – will most likely be a false negative. And tight device/banking security is handled by Apple and HSBCnet.
Facial recognition is available in 24 countries, and since its rollout in the spring, 20% of HSBC's customers are using it, representing a 60% increase in mobile logons.
The largest transaction globally so far? $1 billion.