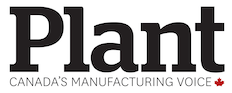 Mencom's universal RJ45 adapter
June 15, 2021 Maryam Farag
---
The Mencom modular insert series (Mixo) allows different types of connections housed in a single traditional rectangular enclosure.
Each insert is designed to fit and lock into a frame that ranges in size from one module to 12 modules in a single enclosure. Each enclosure can house signal, power, data, and pneumatic contacts for the conduction of compressed air with pressure values of up to eight bars.
ILME has several types of MIXO RJ45 adapters to meet the needs of industrial data transmission. The Mixo RJ45 adapter (CX-01-J8UM) module is designed to accommodate a variety of RJ45 patch cords. The RJ45 adapter is for fitted any RJ45 cord plugs with the maximum dimension, 34 millimetres (L) x 13.5 mm (W) x 9.5 mm (H).