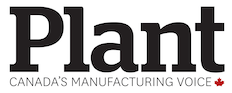 Manufacturing in 3D: It's changing the rules and how you compete
Digital manufacturing is disrupting entire industry sectors, so be prepared to move quickly.
June 11, 2018 by Mary Ann Yule
---
If you continue to see 3D manufacturing as theoretical, think again. It has been used to print everything from organs to custom footwear, and NASA even made a rocket engine injector from a 3D printer. However, most manufacturers haven't looked at how they'll incorporate digital manufacturing, much less begin to adopt it.
The push for personalized products, democratized innovation, rapid urbanization, changing demographics and sustainability are big trends that are changing our world, and the way work happens will dramatically change along with them. 3D manufacturing can help businesses navigate these trends by reducing time-to-market, improving inventory management, lowering logistics costs and increasing flexibility to meeting customer needs.
Recognizing its enormous potential, many public-private collaborations across Canada encourage 3D printing adoption in industries such as aerospace, automotive, consumer packaged goods, telecommunications and healthcare. This, along with the most recent PLANT Manufacturers' Outlook report, sets digital manufacturing as a primary area for investment.
As you consider 3D manufacturing, keep these factors in mind:
Define a clear vision for 3D manufacturing. Is your company striving for efficiency, growth or both? Prioritize the potential benefits, such as faster time-to-market, reducing waste, moving the supply chain or charging a premium price for customized products. Inventory your processes and assess where digital manufacturing will replace methods, improve processes and complement existing practices. Build a clear path for adoption, including how ancillary functions will adjust and support it.
Broaden your competitive landscape. 3D manufacturing smashes industry entry barriers and creates opportunities for new businesses. Even the smallest businesses can reach tens of millions of potential customers by sending files to deliver a product anywhere in the world where there's a 3D print shop. How will this transform what your competition looks like?
Reassess your supply chain. The supply chain will become more localized as manufacturing becomes available at the country level, negating the need to buy goods from other countries. This will create a more efficient supply chain, improve delivery and protect margins. Leapfrogging is important – think about the impact of mobile phones in developing countries. They skipped landlines and moved ahead to improved, more accessible technologies. What are the implications for your supply chain?
Create a ready workforce. 3D manufacturing will render some jobs obsolete, but new jobs will spring up, such as digital analysts, virtual reality architects and visual data scientists. Consider that 65% of children entering primary school today will ultimately end up working in completely new job types that don't yet exist, according to the World Economic Forum. And it's not just manual jobs that are being automated, but also high-skill cognitive jobs. People with the right skills will be in short supply.
Protect your IP. A 3D printed product is designed using computer-aided drafting (CAD) software, which produces files that may contain proprietary information. The loss or theft of files could be disastrous for companies, potentially leading to digital sabotage or design theft.
For example, consider a cloud data breach of a medical device company where a hacker penetrates a remote site's firewalls and steals technical design files. Cheaper look-alike products are then released to the market. As a result, the medical device company sues the cloud data provider, the manufacturer and the 3D printer maker.
Software and hardware companies will need to invest in helping designers and manufacturers encrypt their data and ensure complete control of how it's used.
Keep on top of evolving trade and tax requirements. 3D manufacturing advances the borderless society allowing corporations to make things anywhere in the world. The ramifications for international trade will be significant. Canadian manufacturers will need to ensure legal teams keep on top of changing rules and regulations.
Digital manufacturing is one of the most disruptive technologies of our time. Even if you aren't printing rocket engines, you should be looking at outmanoeuvring your competition by preparing for and incorporating 3D manufacturing.
This is an industry that moves quickly. Preparing now will provide the best chance of success tomorrow.
Mary Ann Yule is the president and CEO of HP Canada Co., based in Mississauga, Ont. Hewlett-Packard is a technology company that makes a range of computing and printing products, including 3D printers.