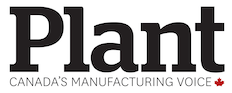 Kaiser Raman Rxn analyzer suite
March 25, 2021 Maryam Farag
---
Kaiser Optical Systems, Inc., embedded Kaiser Raman Rxn analyzer suite, features Raman RunTime embedded control software. Kaiser Raman embedded analyzer collects in situ process measurements, enabling real-time process monitoring, optimization and control.
Raman Rxn portfolio (Raman Rxn2 and Rxn4 base analyzer models), integrates analyzer and control software in a fixed purpose device. Kaiser Raman technology communicates with external systems over networks using standard automation protocols.
Raman Rxn2 and Rxn4 analyzers perform self-calibration, utilizing spectral correction methods in applications when periodic system calibration is not required.
Kaiser Raman embedded analyzers can be configured with 532, 785 or 1000 nanometre excitation wavelengths, with the ability to measure up to four channels. Measurements can be taken inline, online, or at-line.