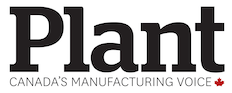 Industrial IoT on the rise
Making data more central to business.
May 21, 2019 by PLANT STAFF
---
An IFS study shows industrial outfits are making significant year-over-year gains in Internet of Things (IoT) use.
The enterprise software company (Canadian offices in Waterloo, Ont. and Toronto) polled 200 North American executives representing manufacturing, trade contractors and energy companies. It found they're collecting more data from connected devices, integrating it with other systems in new ways, and making IoT data more central to their businesses.
Here are some highlights:
Companies collecting IoT data on entire work cells or production lines rather than individual machine components or individual machines has increased by 17%.
Monitoring customer equipment saw a 10% increase, potentially signalling transformational approaches to field service management.
Those who have integrated IoT data streams with their ERP software hovers at just 16%.
Download the results at www.ifsworld.com.
This article appeared in the November-December 2018 print issue of PLANT.