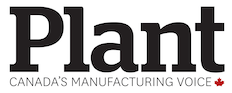 High performance, rugged computing
Xplore's three compatible Windows 10 mobile devices.
January 17, 2019 by PLANT STAFF
---
Technicians and production operators performing their smart manufacturing chores need mobile computing power that withstands the rigours of the plant floor.
Xplore Technologies Corp., an Austin, Tex. supplier of rugged computers, gives them a choice of three compatible models with its L10 mobility platform. These 10.1-in. Windows 10 devices include: an XSLATE L10 slate tablet; an XPAD L10 tablet with a hard handle and built-in barcode scanner option; and the XBOOK L10 2-in-1 laptop/tablet with a companion keyboard and kickstrap.
They're equipped with a range of high-performance Intel processors and a 4G LTE card that boosts data download speeds up to 600% and upload speeds up to 300% over previous generations.
I/O ports, including standard RJ-45, two USB 3.0, USB-C ports and optional True Serial and HDMI-in, connect to legacy and future technology systems.
This article originally appeared in the September 2018 print issue of PLANT Magazine.