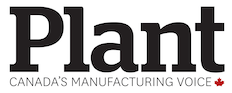 GM, Autodesk are lightening up: technology reduces parts weight
Technology collaboration eliminates mass and consolidates parts.
September 5, 2018 by General Motors
---
General Motors is harnessing the power of advanced design and 3D printing technologies to develop the next generation of lighter-weight vehicle parts. The Detroit-based automaker is collaborating with Autodesk, the San Rafael, Calif.-based design software developer, to come up with future product designs.
Autodesk's generative design software uses cloud computing and artificial intelligence-based algorithms to rapidly explore multiple versions of a part design and generate hundreds of options based on parameters set by the user, such as (among others) weight, strength, material choice and fabrication method. The user then determines the best options.
"This disruptive technology provides tremendous advancements in how we can design and develop components for our future vehicles to make them lighter and more efficient," says GM vice-president Ken Kelzer, global vehicle components and subsystems. "When we pair the design technology with manufacturing advancements such as 3D printing, our approach to vehicle development is completely transformed and is fundamentally different to co-create with the computer in ways we simply couldn't have imagined before."
The technology provides significantly more opportunities to reduce vehicle mass and consolidate parts that can't be achieved through more traditional methods.
GM and Autodesk engineers have produced a proof-of-concept part – a seat bracket – that is 40% lighter and 20% stronger than the original part. It also consolidates eight different components into one 3D-printed part.
Check out a video on the Autodesk site – www.autodesk.eu, search Fusion 360 generative design technology. It demonstrates how an (unrelated) brake pedal assembly with 87 components, including 13 machined or sheet metal-made parts, is redesigned to be 15% lighter, stiffer and stronger with 86 fewer parts.
It shows how the important geometry is pulled off and automatically sent to the generative design setup to further define the problem. All the work takes place in the cloud, out of sight and saves the designer productive time. There are numerous ways to sort, view and compare the options. In the video example, the part is checked to verify the new shape doesn't impede pedal movement. A team member is then brought in to add locating features, address work-holding requirements and create tool paths that meet tolerances.
The technology offers benefits for the vehicle owner. GM points out that by eliminating mass and consolidating parts there's more interior space, increased range and performance is enhanced. It also paves the way for new features and the exploration of designs and shapes not seen today.
GM and Autodesk have formed a multi-year innovation alliance that will see them collaborate on projects involving generative design, additive manufacturing and materials science. Executives and engineers from both companies will participate in a series of onsite sessions to exchange ideas, lessons and expertise. GM also has on-demand access to Autodesk's full portfolio of software and specialists.
GM is not a stranger to additive manufacturing. For more than 30 years, it has used 3D printing to create three-dimensional parts directly from digital data through successive addition of layers of material. The automaker has more than 50 rapid prototype machines that produced over 250,000 prototype parts over the last decade.
This is an edited version of a submission from General Motors of Canada with files from PLANT.
This article appeared in the print version of the May-June issue of PLANT.