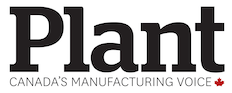 G120X drives infrastructure
Fit for digitization and linking to the cloud.
July 2, 2019 by PLANT STAFF
---
The Siemens Sinamics G120X drive is made for pump, fan and compressor applications in industrial environments.
Power ranges from one to 700 hp (0.75 to 630 kW) operating in a temperature range from 20 to 60 degrees C with any standard motor, including SRMs.
An integral DC choke improves harmonics and EMC performance.
The compact drive saves space in the control cabinet and it's easily integrated into MCC solutions (including plug-in buckets).
Sinamics Connect 300 and the Mindsphere app Analyze MyDrives link to the cloud-based Mindsphere open IoT operating system for analysis of operating data.
Siemens is a global industrial technology company with Canadian headquarters in Oakville, Ont.