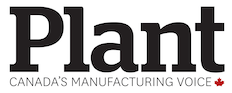 Fluence Jasper 100 laser
April 28, 2021 Maryam Farag
---
Fluence released the Jasper 100 laser, a custom version of the Jasper X0 series fibre laser.
The Jasper 100 delivers a set of parameters for precision material processing, including a maximum average power of 100W at 200-fs pulse duration, while maintaining temporal pulse shape with a Strehl ratio of 96 per cent.
The Jasper 100 operates at repetition rate of 20 MHz, delivering five mJ of energy per pulse. With a high repetition rate and shorter pulses at this power output, the laser can create repeatable and precise micro features in micromachining applications.
"With a 30 µm spot size, the laser provides optimal fluence for stainless steel or aluminum processing at a very high repetition rate," said Bogusz Stępak, Head of Laser Material Processing, Fluence. "Without using beam shaping optics, users can obtain high processing speeds in the range of 300 m/s when combined with a fast polygon scanner, making the laser very attractive to industrial users and production lines."