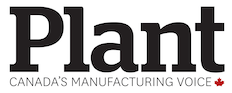 Extending seal life: Mining dump wagons go with Thor-Flex
Thor-Flex seals installed in a refurbished pneumatic cylinder.
February 25, 2019 by PLANT STAFF
---
Thordon Bearings, a manufacturer of water-lubricated, marine shaft bearings and seals, scored a recent win in the mining sector with its Thor-Flex seal.
The Burlington, Ont. company replaced conventional rubber seals on 28 pneumatic cylinders, which were sent for refurbishment (by an unidentified customer) to RMH Industries, Thordon's authorized distributor in Saint-Augustin-Desmaures, Que.
The cylinders are used for unloading mining dump wagons. A wagon is equipped with two air cylinders on each side, operating at 861 kPa (125 psi), under highly abrasive conditions. Each cylinder relies on two seals, one 711 mm in diameter, and the other 635 mm.
The seals were made from a rubber material, but the distributor suggested Thor-Flex seals would last much longer.
This elastomeric polymer material is highly resistant to permanent deformation with high mechanical strength and self-lubricating properties. The seals operate safely at temperatures from -50 to 90 degrees C, at pressures up to 103,421 kPa (15,000 psi), and they work in abrasive, corrosive environments with high levels of humidity. They also resist high impact loads.
Thordon manufactures high performance, oil and grease-free bearing systems, plus other shaft line products for the global marine, clean power, pump and industrial markets.
The company won an additional order for its grease-free ThorPlas-Blue bearings thanks to an installation on a Mississippi River line haul boat that helped to reduce the vessel's operating costs.
Grease-free bearings
"It is typical of these Mississippi workhorses to drydock frequently to replace their greased sleeve type bushings," says Jason Perry, Thordon Bearings' business development manager, USA. "These types of bearings are unable to tolerate angular misalignments resulting from deflection or improper mounting, which can place considerable stresses on the steering system, causing high levels of vibration, corrosion and, in some cases, pollution."
The nature of the work done by these vessels and the environments in which they operate also means metal-on-metal bearings are more susceptible to damage and rapid rates of wear, which increases costs.
The unidentified customer requested grease and corrosion-free tiller linkage capable of withstanding greater vertical movement of the tiller pins. Thordon's ThorPlas-Blue bearings were retrofitted to the triple screw towboat in 2016 with precision field machining company Mactech On-Site replacing the bronze bushings in the vessel's steering.
The homogeneous, self-lubricating polymer bearing has a low dry coefficient of friction, high strength and low creep.
When this 180-foot (54.9-metre) triple-screw work boat recently docked for repairs, the ThorPlas-Blue bearings retrofitted to the vessel's tiller and jockey bars showed no signs of wear, despite two years operating in the river's abrasive, low draught waters.
"The commercial benefits of no longer having to replace metal-on-metal bearings every one or two years, or purchase, store and apply lubricating greases are obvious, but the vessel's crew has also remarked that the tiller flat is a cleaner, safer working environment. The linkage system is completely grease-free, so there's no chance of slipping on greasy decks," Perry says.
Based on bearings' performance on this vessel, the customer has opted to retrofit 10 additional workboats with ThorPlas-Blue.
Thordon Bearings Inc. is a Thomson-Gordon Group company, and a family-owned business. It operates plants in Burlington and Slupsk, Poland.
This article appeared in the October 2018 print issue of Plant Magazine.