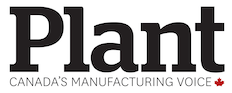 Ecoclean connect
May 3, 2021 Maryam Farag
---
Ecoclean released a cloud solution; Ecoclean connect. Defined data generated by the cleaning system's control unit is transmitted to the cloud in encrypted form via a secure connection. They are stored, evaluated, analyzed and linked in the IoT platform.
It features condition monitoring; display of system status based on online data; process visualization including pre-selections and step sequence display; operating data history; overview of key performance indicators; message archive and statistics.
It includes the overview of all cleaning processes performed; individual cleaning process reports, including process parameters; management of cleaning programs with version history and reporting; library for all key documents related to the system.
Ecoclean connect features predictive maintenance; targeted maintenance forecast for pumps, heaters, butterfly valves and filters; maintenance recommendations for drawing up maintenance plans and automated maintenance instructions.