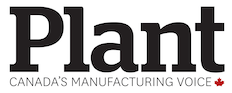 Digital twinning for PickMaster vision-guiding software
Tests robotic configurations on virtual production lines.
December 4, 2019 by PLANT STAFF
---
Digital twinning for PickMaster
Tests virtual robotic configurations
ABB Robotics' third-generation of PickMaster software for vision-guided random flow picking and packing applications is equipped with digital twin technology. This shortens commissioning times in plants where higher output, faster response times and quick changeovers are vital.
It allows testing of robotic configurations on virtual production lines before physical lines are built. The simulated twin connects directly to production operations. This optimizes the picking process virtually, at the same time as the process is being implemented.
When product lines are installed faster, time to market is shortened. Picking times are shortened by15% while output and total line efficiency are increased by 40%.
ABB's Ability Zenon Operations Data Management provides easy data visualization on dashboards. Online visual tuning of the workspace in both X and Y directions maximize output and increases overall equipment effectiveness.
Multitude configurations work seamlessly with all ABB robots, and a range of virtual and physical machines.
ABB Robotics, based in Auburn Hills, Mich., manufactures industrial and collaborative robots and advanced digital services.
www.abb.com/robotics