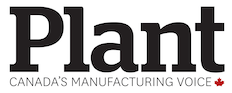 Datalogic safety laser scanners
May 10, 2021 Maryam Farag
---
AutomationDirect added Datalogic safety laser scanners to its line of safety products.
Safety laser scanner provide safe access to potentially dangerous locations or areas. This can be a static application such as a robot cell or the area surrounding a moving device such as an AGV.
These laser area scanners are configurable and feature a 275-degree viewing window that allows for several user-defined zones of protection. I/O and dust filtering are other options configurable through the unit's GUI.
Mounting brackets and replacement windows are available.