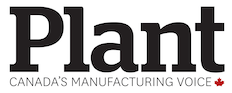 Cortec stretch film: a greener packaging option
July 21, 2021 Maryam Farag
---
Cortec's Eco Wrap compostable stretch film is a substitute for traditional polyethylene stretch wrap.
Eco Wrap can be used on most standard automated stretch wrap equipment to palletize goods for storage, inventory, or shipment. The only adjustment needed is to increase tension due to Eco Wrap's extreme elasticity.
Features include:
Uses less material without sacrificing strength
•Reduces conventional plastic waste
• Improves user's environmental image
Made with certified compostable resin plus a tackifier additive, Eco Wrap is designed to meet the ASTM D6400 standard for commercial composting so that after use, companies can send their discarded Eco Wrap to the nearest industrial composting facility to be turned into soil amendment.