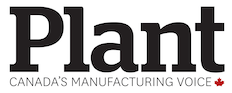 Connect industrial workers with smart tech
Intelligent wearables improve safety on the job.
September 4, 2018 by PLANT STAFF
---
With all the Industry 4.0 plant connectivity going on, it was just a matter of time before industrial workers were added to the network.
Honeywell Connected Plant in Houston has introduced Skills Insight Intelligent Wearables that feature a head-mounted visual display that responds to voice and brings live data, documents, work procedures, plus health and safety information into view.
It includes the latest in handsfree mobile computing, augmented reality, IIoT and mobility software. Here are the key features:
• Guided work instruction and procedures plus visualization of documents.
• Real-time IIoT data.
• Video capture and playback.
• Instant access to remote experts via video chat.
• Geo-localization, navigation and asset visualization.
• Emergency evacuation that guides workers to assembly points.
• Man-down assistance.
Bottom line, workers are safer and more efficient.