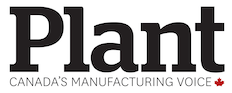 Compact, low-noise gearboxes for high loads
April 20, 2021 Maryam Farag
---
With the GP56-N series, the Nanotec product line includes low-noise planetary gearboxes for brushless DC motors and stepper motors with flange size 56 and 60 millimetres.
The helical toothing allows the teeth to mesh gradually, which results in a smoother transmission of forces so that vibrations and noise are reduced. The gearboxes are up to 10 dB quieter than conventional, straight-geared metal gearboxes.
The gearboxes are available in one-and-two-stage versions in nine different reductions between 3:1 and 35:1, and offer an output torque from 1.5 to 11.8 Nm. For use in harsh environments, the gearboxes are protected against penetration by dust and liquids according to IP54.