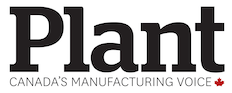 BioCloud detects COVID-19 in the air
Wall unit for facilities, transit vehicles triggers an alert system.
March 17, 2021 by PLANT STAFF
---
Kontrol Energy Corp. has launched a technology that detects the presence of COVID-19 in the air and triggers an alert system.
The company based in Concord, Ont., a provider of energy efficiency technology through IoT, Cloud and SaaS, describes BioCloud as an unobtrusive wall-mounted technology that would be used in facilities but also in mass transit vehicles.
The detection chamber is fully replaceable after it comes in contact with the SARS-CoV-2 virus.
BioCloud will initially be manufactured at Kontrol Energy's London, Ont. facility. First orders are expected to ship in Canada and then globally.
This feature originally appeared in the October 2020 print issue of PLANT Magazine.