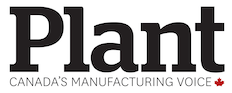 AutomationDirect SureStep motors
August 5, 2021 Maryam Farag
---
AutomationDirect has added new SureStep motors, available in NEMA 42 frame sizes.
Six new motor sizes are available with single or dual shafts. These twelve models extend the torque range of the SureStep line up to 4532 oz-in.
The mating extension cables are available in six, 10, and 20 feet lengths, and an encoder adapter plate option allows the attachment of CUI Devices AMT132/AMT332 encoders and US Digital E6 encoders.