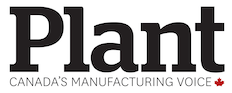 Artificial intelligence's 2019 forecast: Three predictions for manufacturing
Voice-driven solutions, pick-and-place robots will lead.
August 6, 2019 by Antony Bourne
---
A new generation of artificial intelligence (AI) solutions will prove themselves in 2019. They'll build trust, urgency and understanding of what AI actually is, and just how much it can deliver. Voice-driven solutions will lead the charge while pick-and-place robots in smart warehouses will deliver a competitive edge as companies advance their use of robotic process automation. Here are three predictions for manufacturing:
Prediction 1. Fifty per cent of all manufacturers will be using AI in some form by the end of 2021. The implementation of AI will change industry, business, processes and companies, but for many businesses, targeted solutions are already here! This year will be all about AI spreading with targeted, project-based solutions hitting the ground running.
The term 'AI' misleads many manufacturers, suggesting a large end-to-end system. In reality, it's a collection of technologies, including natural language processing, vision identification, chatbots, analytics and automation, each with its own strengths and applications. What they all share is intelligence: a high degree of accuracy and the ability to learn from mistakes – fast.
You can't implement AI any more than you can implement the internet. Before you initiate any project, figure out what the business goal and target will be. What do you want to improve and enhance? The more targeted your objectives, the more competitive and transformative the results.
Smart solutions
Prediction 2. Twenty-five per cent of manufacturing planners will be talking to their systems by the end of 2020.
AI solutions are smarter and more eloquent than most of us realize. A customer survey found two thirds of those who said they had never used AI actually had, through chatbots. Quality was so high, the chatbots were indistinguishable from human speech. The same survey found 84% of respondents were comfortable using voice-activated AI at home, in the form of Alexa, Siri or Home. If simplicity, speed and accuracy are crucial consumer benefits, imagine what they could do on a manufacturing line.
BMW's smart integration of Alexa into its models in March 2018 was widely applauded. The integrated voice activation went way beyond skin deep, adding layers of service and performance capability to the driving experience. Voice-activated solutions are also being used in automotive production.
In Japan, NEC is using voice-activated solutions for order picking, where line personnel simply give spoken instructions and orders are created instantly.
Prediction 3. Pick-and-place robots will put away 25% of manufactured goods by the end of 2020.
Amazon's smart warehouses have raised the performance and savings bar. Robots don't need lighting or heating, so energy costs plummet. There are no time or weight limits on breaks, shifts or loads. And the flexibility, fluency, reach and economy of picking and placing mean no wasted time or effort. Utilization of space is also better. A 24-hour, black box warehouse will store and do more, without having to get bigger.
As it is with AI so it is with robots: small, targeted use cases that will continue to grow. For example, a North American company extended its use of robotics from loading boxes to complete material handling. Full lights-out warehouses may be some years away, but this advance has begun with some companies beginning work with automated facilities.
This year will see these predicted technologies gain traction as they become more targeted and project-driven. Achieving small, concrete improvements will lead to bigger change, reaching new heights.
Antony Bourne is the UK-based global industry director for manufacturing for IFS, a global enterprise software vendor with Ontario offices in Mississauga, Ont. and Ottawa. E-mail www.linkedin.com/in/antonybourne/. Visit www.ifsworld.com/ca.
This article appears in the April 2019 print issue of PLANT Magazine.