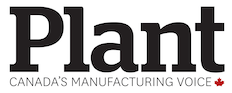 ANYbotics introduces end-to-end robotic inspection solution
April 21, 2021 Maryam Farag
---
ANYbotics' fully autonomous four-legged robot ANYmal and its inspection analytics software provide a scalable solution to automate routine condition monitoring of equipment and infrastructure.
The robot provides large-scale autonomy, including obstacle avoidance and self-charging via a docking station for routine inspection tasks without human interaction. The pan-tilt inspection unit features high-end sensors for accurate and reliable visual, thermal and acoustic measurements, and inspection intelligence software covering some of the most relevant industrial inspection tasks.
The robot is IP67 water-and-dust-proof ingress protected for use in indoor and outdoor environments in all weather conditions.
"We have different inspection tours in our plant, some take place daily, some even several times a day, to ensure the plant's condition. We intend to increase the inspection quality through automated documentation without installing additional sensors on-site," said Felix Volkmann, Asset Manager, BASF.