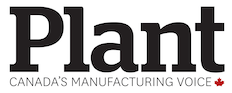 Analyzer monitors energy costs
Measures variables, consumption, distortion.
August 4, 2020 by PLANT STAFF
---
Carlo Gavazzi's WM15 three-phase power analyzer helps manufacturers monitor and manage escalating energy costs.
It's used with single, two- and three-phase systems, and wild-leg systems, measuring the most relevant instantaneous electrical variables, energy consumption and harmonic distortion.
The WM15 replaces traditional analogue meters and provides immediate visual indication of current values via three bar graphs on the matrix LCD display.
Features include:
• self-power, 208 to 415 VLL AC
• auxiliary power supply, 208 to 600 VLL AC
• current inputs, 5 A by CT connection
• 3-phase/4-wires, 3-phase/3-wires, 2-phase, 1-phase systems
• optical port for configuration via OptoProg (Bluetooth or USB)
• digital output for pulse or alarm outputs
Carlo Gavazzi makes products used in automation. Its Canadian office is based in Mississauga, Ont.
This article originally appeared in PLANT Magazine's May-June 2020 print issue.