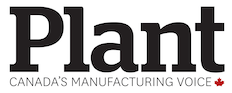 REGINA — Saskatchewan's environment minister says the province is making progress toward reducing greenhouse gas emissions.
Dustin Duncan's comments came in response to a scathing audit that says neither the federal government nor the provinces have adequately assessed the risks a changing climate poses to the country.
The audit looked at climate change planning and emissions reduction progress between November 2016 and March 2018.
Duncan said the report didn't take into account Saskatchewan's climate change plan that does not include a carbon tax or the province's participation in Ottawa's Pan-Canadian Framework on Clean Growth and Climate Change.
"We're going to do as well, if not better than jurisdictions that have put in place a carbon tax without imposing a carbon tax on our economy, without killing jobs, without seeing industry move to jurisdictions that won't have a carbon tax and will continue to emit greenhouse gas emissions," Duncan said.
The audit report says that Saskatchewan and Alberta have seen increases of over 50 per cent relative to their 1990 emissions.
It adds that the two Prairie provinces also have the highest level of emissions per capita due to their oil and gas sectors.
Saskatchewan and Alberta also use fossil fuels to generate electricity.
Duncan said even if Saskatchewan made significant cuts, the province only produces a small part of the total emissions in the world.
The report calls Canada's emissions goals a hodgepodge of different targets, with no consistency in how emissions are measured or whether cuts will target overall greenhouse gas outputs or just those from specific economic sectors.
Only two provinces and Ottawa have actually laid out their specific 2030 emissions targets, and none are on track to meet them, federal environment commissioner Julie Gelfand said.
Federal Environment Minister Catherine McKenna has previously stated that by Saskatchewan already missing one deadline on the federal plan, it won't receive $62 million in funding for emissions-reduction programs.
Premier Scott Moe has said that Saskatchewan will still apply for its share of the money.
Saskatchewan has also threatened in the past to challenge the plan in court.
— With files from Mia Rabson in Ottawa.