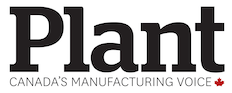 OTTAWA — As Donald Trump's administration moves towards easing US fuel emission standards for vehicles, the Liberal government says Canada's standards need to become "stronger," and it will conduct its own assessment after the American review.
Reports emerged this week indicating Trump is set to introduce new rules for auto emissions.
The current rules were adopted jointly by former prime minister Stephen Harper and former US president Barack Obama in 2014 with the aim of increasing fuel efficiency for vehicles sold between 2022 and 2025 and reducing greenhouse gas from cars and light trucks.
Trump is also expected to challenge California on its ability to independently set regulatory standards.
In Canada, officials in Environment Minister Catherine McKenna's office say they're watching the US developments closely, but they add that Canada's standards need to become stronger over time, because transportation accounts for nearly one-quarter of Canada's greenhouse gas pollution.
McKenna and California Gov. Jerry Brown have discussed "our shared goal to fight climate change and promote clean transportation," said Caroline Theriault, a spokeswoman for the minister.
Christopher Sands, a senior research professor and director of the Centre for Canadian Studies at Johns Hopkins University, called the situation a "fascinating" case because it's an example of US-Canada regulatory co-operation that saw Obama decide on increasing standards and Harper agreeing. But now that co-operation is under threat.
Harper had argued it didn't make sense for the Canadian economy to get ahead of the US economy on environment policy because Canada would bear additional costs, making it less competitive.
Even if the US eyes changes to emission standards, it doesn't necessarily affect Canada's rules, Sands said, but Canada will have to consider a similar move because the auto industry would prefer not to operate under two sets of regulations.
Dan Woynillowicz, policy director for the advocacy group Clean Energy Canada, said the auto sector on both sides of the border will be in for a fairly long period of uncertainty.
"Canada has an important role right now to signal its intent to stick to the current standards."
Woynillowicz said it may mean fewer vehicle choices for Canadian consumers, but with globalization of the auto industry there should not be a genuine shortage.