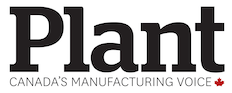 The Government of Canada has partnered with Indigenous communities and Indigenous businesses in Saskatchewan to support projects that deliver clean and affordable energy.
Investments of nearly $10 million for five projects in Saskatchewan will help enhance understanding of energy use and support renewable energy technology in rural, remote and Indigenous communities.
"Alongside Indigenous climate leaders in Saskatchewan and across the country, we are tackling climate change head-on," said The Honourable Patty Hadju, minister of Indigenous services and minister responsible for the federal economic. "We are working together to bring green energy to Indigenous communities, to reduce carbon emissions and to protect the environment. By investing in innovative solutions, we are changing the way communities power themselves."
Projects include:
$4,374,600 to Meadow Lake Tribal Council to develop a regional approach to renewable energy, energy efficiency and conservation, by and for Indigenous communities.
$2,000,000 to Mee-Toos Forest for a bioheat project to replace existing propane heating systems at two schools in Pelican Narrows and Deschambault Lake and reduce fossil fuel usage by 90 percent.
$1,604,554 to MLTC Solar Energy to deploy an 816-kilowatt solar farm in the regional municipality of Tecumseh in southern Saskatchewan. The project will be 100 per cent owned by the nine First Nations of the Meadow Lake Tribal Council and located on Indigenous-owned lands.
$975,000 to the First Nations Power Authority of Saskatchewan for a project focused on Community Energy Planning for Saskatchewan Indigenous communities that currently do not receive natural gas service from SaskEnergy.
$840,000 to the University of Saskatchewan to create a master's of sustainability in security degree to meet the training needs of northern, remote and Indigenous communities lead to sustainable community energy development.