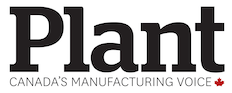 VICTORIA — The BC government is setting new targets to dramatically reduce greenhouse gas emissions in the coming decades.
Environment Minister George Heyman says legislation introduced May 7 includes a target to reduce harmful greenhouse gas emissions by 40% in the next 12 years.
The cuts would be even deeper by the year 2040 at 60% of emission levels.
Heyman says he's confident the government will reach the goals by working with industry, communities, and residents of BC.
He says new technologies and tools to fight climate change will be the province's weapons in reducing carbon emissions.
The minister says the legislation does not change the current target of an 80% reduction of carbon emissions by 2050.
The former Liberal government introduced legislated goals a decade ago to cut greenhouse gas emissions by 33% by 2020, then announced in 2015 that it could not hit that target