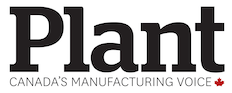 VANCOUVER — Ballard Power Systems has received a purchase order from a UK bus company for 20 FCveloCity-HD 85-kilowatt fuel cell modules to power London double deckers.
Wrightbus, a bus OEM and Ballard partner headquartered in Northern Ireland, is supplying the buses under the Joint Initiative For Hydrogen Vehicles Across Europe (JIVE) funding program.
No financial details were released.
These initial order, part of a 55-bus fleet planned for the UK cluster under JIVE I – will be deployed on three routes with Transport for London, the city's transit agency.
Deployment will support London's world-first Ultra Low Emission Zone initiative, launched last month to improve air quality in the city.
The Ballard modules are expected to ship by the end of the year and all related buses are expected to be deployed with TfL by the end of 2020.
JIVE funding targets a total deployment of 291 fuel cell buses in more than 20 European cities.
Europe's JIVE funding program is intended to pave the way to commercialization of fuel cell electric buses by coordinating procurement activities that provide economies-of-scale and reduce costs while supporting new hydrogen refueling stations.
The program is supported by €57 million in grants from the Fuel Cells and Hydrogen Joint Undertaking.
Ballard Power Systems is a developer and manufacturer of hydrogen fuel cell technology based in Burnaby, BC.