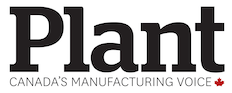 The six-axis GA50 robot offers path accuracy and is used for laser cutting small holes and sharp corners, and laser welding, plasma cutting and dispensing applications.
Formcut software automatically generates the path to cut shapes based on user-specified geometry. Circle, rectangle, ellipse, pentagon and 2D hexagon shapes are supported with easy definition of shape size and rotation from a single programmed point. The cut motion start and overlap, robot speed, timing options and corner radii are all defined in the cut file. Depending on the application, path accuracy can be within 0.1 millimetre with a 30-kilogram payload.
The GA50 features a 3,161 mm vertical reach, 2,038 mm horizontal reach and ±0.015 mm repeatability. Proportional analog generates a control signal corresponding to the speed of the robot. When used with dispensing equipment flow controls, a uniform bead is produced on contoured parts. The signal is available as an analog voltage or on a fieldbus network.
The GA50 robot is compatible with the YRC1000 controller that is built to a global standard and does not require a transformer for input voltages ranging from 380VAC to 480VAC.