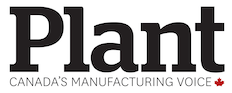 AutomationDirect has added more Wiegmann enclosure options to their lineup of over 7,000 modular and pre-fab enclosures.
Wiegmann is an enclosure manufacturer, manufacturing a wide variety of carbon steel, galvanized steel, stainless steel, and aluminum enclosures.
New additions include NEMA 4/4X/12/13 rated stainless steel 22 millimetres pushbutton enclosures, NEMA 4 rated carbon steel wiring troughs with hinged cover, and NEMA 1 rated carbon steel corner-mount wiring troughs, including models with knockouts.