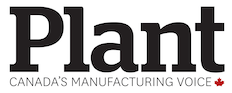 Acieta launches the FastARC CW cobot to complete welding tasks so that manufacturers can increase output by assigning complex jobs to skilled welders.
"Typical FastARC cobot users see ROI in as little as six months (based on two shifts), because they are making more product at a much lower cost per part," said Steve Alexander, vice-president of WI operations, Acieta. "The FastARC CW is a pre-engineered standard product that helps us keep costs low and helps user stay more competitive. Plus, it's in stock and ready for quick delivery and financing options are available to keep initial capital expenses low."
The FastARC CW includes a FANUC CRX-10iA/L 6-axis robot mounted on a mobile platform to move quickly between production areas. The system is compatible with Fronius, Lincoln Electric and Miller welding units.