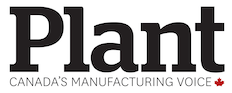 Walter's profile milling cutter, Xtra·tec XT M5460, offers precision, tool life, and surface quality in machining of freeform surfaces and deep cavities. It has an internal coolant channel, enabling chip evacuation using compressed air or MQL.
Xtra·tec XT M5460 has been designed for difficult materials, particularly for hard machining of steels up to 63 HRC. In field tests, the M5460 with this latest grade WHH15X, achieved increases in tool life of up to 500 per cent.
This profile milling cutter can be used in steels, cast irons, stainless steels and hard materials.