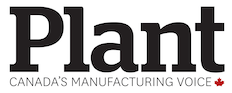 Rite-Hite added to its lineup of rubber doors with Raptor Max, designed for a variety of openings (interior, exterior, and high-wind applications).
Covering openings up to 20 feet tall by 20 feet wide, Raptor Max doors are made from quarter inch styrene-butadiene rubber.
Based on wind load requirements in the American Society of Civil Engineers criteria, Raptor Max doors—depending on exact size—can take on static wind loads of up to 20 psf, which is the equivalent to a 115-mph wind.
"Rubber doors are being used more frequently, especially in harsh conditions," said John Ritter, director of business development and product management, Rite-Hite Doors. "The Raptor series offers the durability and environmental control of rubber doors with the lofty standards set by all Rite-Hite high-performance doors, such as high cycle speeds, safety, and the ability to connect with smart technology."
https://www.ritehite.com