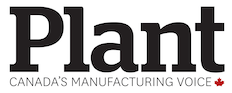 Pfannenberg, Inc., re-launches PYRA LED series, now with 360-degree colour changing LED light. PYRA series features an RGB LED, with selectable, multiple colours available.
Offered as a single-color LED, it can be field selected to be steady on, blinking, or flashing. With or without an audible alarm, the new series offers high flexibility. Selectable blink and flash frequencies are adaptable to a wide variety of applications.
Now available in a medium size (PY L-M), featuring a larger cone or pyramid shaped lens providing 360-degree visibility. The medium size also offers the ability to incorporate audible signaling into the same PYRA platform (PY L-MA). This enables separate control of visual and audible signaling for enhanced field customization.