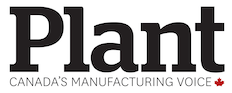 Rite-Hite announced an extension of its GuardRite line of in-plant safety barriers, the GuardRite Polymer Safety Barrier. Capable of stopping equivalent impact levels as its steel counterparts, the GuardRite Polymer Safety Barrier is made from scratch-resistant, impact-modified polypropylene, which allows it to bend and absorb collisions with little or no damage to floors, material handling equipment, or the barriers themselves.
"Impact-modified polypropylene is a game-changer for barriers," said Jim Oates, vice-president of business development and product management, Rite-Hite. "The ability to absorb impact without damage gives the GuardRite Polymer Safety Barrier incredible aesthetic and cost management advantages. It is the new gold standard for in-plant barriers and a natural extension of our GuardRite line."
The GuardRite Polymer Safety Barrier comes in five models to accommodate specific applications to provide pedestrian, equipment, and product safety by clearly defining work areas, walkways, and storage areas.
www.ritehite.com