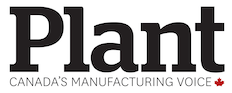 AutomationDirect IDEM two-hand safety control panels, used with a special control monitoring relay, require an operator to use both hands simultaneously during a hazardous operation. This forces operators to keep their hands on the two-hand control actuator.
New IDEM products include a control station with momentary pushbuttons, a control station with zero-force touch buttons, and an empty two-hand control station enclosure for custom configurations. Enclosures are made of die-cast aluminum; replacement buttons are available.
A two-hand control safety relay from IDEM is also offered. All IDEM two-hand control panels and accessories come with a one-year warranty.
www.automationdirect.com/two-hand-control